Enhancing Resilience of Historic Cores
Course Name

: Enhancing Resilience of Historic Cores
OCW type
: Course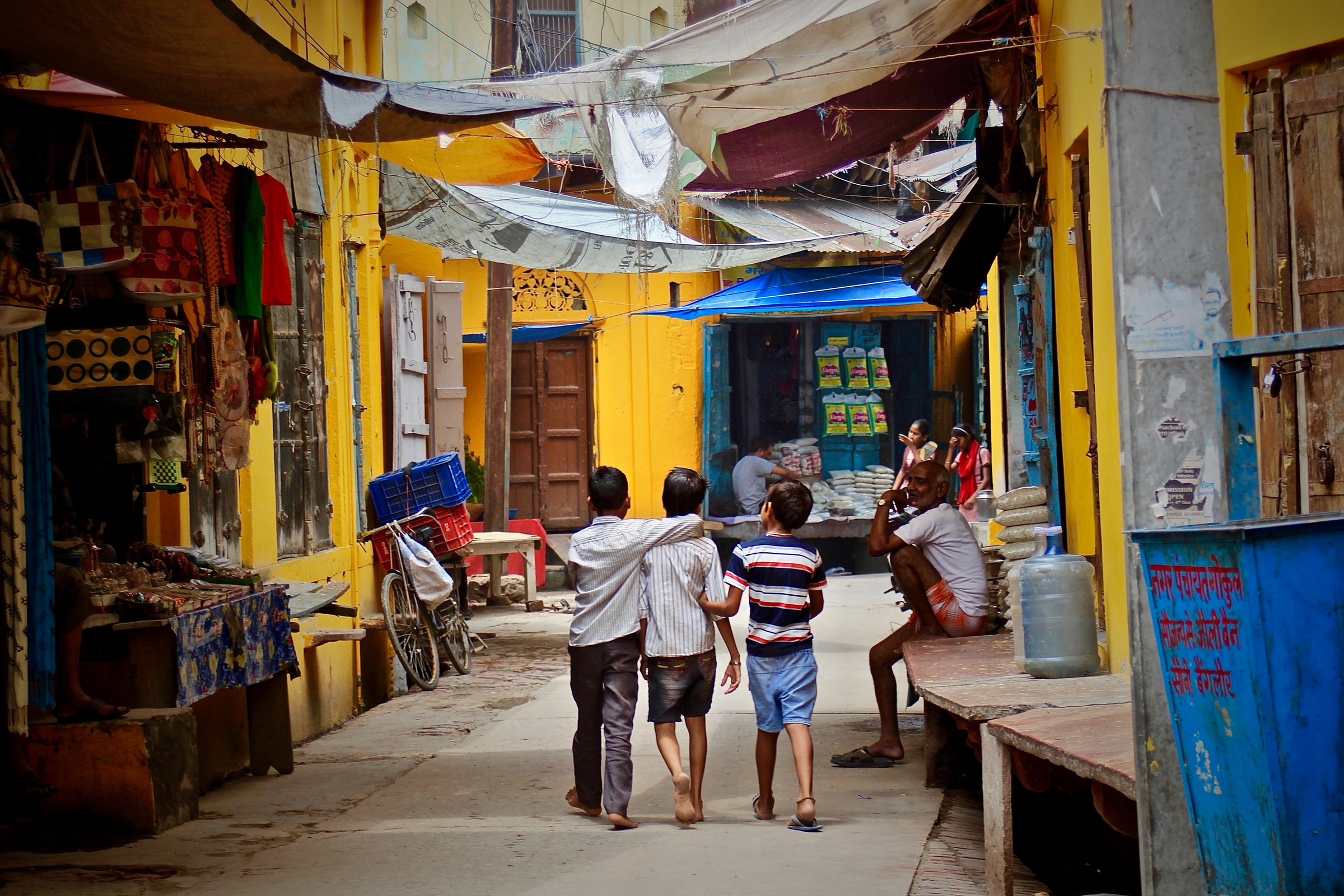 Description of course
Aim: Training Urban Design, Planning and Conservation professionals towards building resilience of native historic cores.
Course Objectives:
To sensitise students to the diverse factors affecting resilience of native historic cores.
To train participants to identify potentials and vulnerabilities of the historic core.
To encourage participants to develop intervention strategies for strengthening community resilience in the historic cores.
Learning Outcomes:
Students will be able to appreciate the relationship between historic built urban scape and the community living & livelihood.
Students will be able to articulate their understanding of the place using perceptual drawings, diagrams and images, videos, annotations etc.
Students will be able to generate maps and infographics used for giving an overview of the  of the historic core- its evolutionary timeline, present status and future trajectories.
Students will be able to identify issues affecting the vulnerability of the town and also the potential for developing resilience of the historic core.
Students will be able to apply principles of urban design and conservation for comprehension as well as proposing interventions within the historic core and drafting guidelines for the same.
Course Structure
Course Duration: 15 weeks
Course Frequency: Every year
Course Format: Lectures/ Field work/ Studio/ Workshops
Course Content
Prerequisites for participation: 
The course is designed for 3rd semester M Arch students of Urban Design and Conservation. It can also be taken up for Urban planning and related fields. The participants are expected have skills in recording their perceptions, detail mapping (prior knowledge of GIS is advised), architectural documentation and info graphics (prior knowledge of BIM is encouraged, sound knowledge of CAD and vector and graphic representation softwares is required).
Course Syllabus:

Interpretation of 'Resilience' &'vulnerabilities' within the context of a historic core.

Ecological resilience- understanding ecological vulnerabilities including those related to climate, topography, hydrology, water, sanitation and health

Economic resilience or Resilience of Community towards livelihood.

Vulnerabilities and Conservation of the Built Heritage towards resilience of Historic core

Interactions with various stakeholders within and related to the historic core and recording these interactions.

Assessment of the potentials and vulnerabilities.

Strategies for developing resilience- interventions and guidelines
Course Assignments:
Field works- documentation of urban space and architectural heritage/ built form, perceptual mapping, interactions with stakeholders,

Tracing a timeline using historical records and archival maps.

Mapping urban morphology -architectural fabric, land/ building use, pedestrian and vehicular traffic, topography and hydrology, activities and livelihood, ecology etc.

Case studies and application of theoretical frameworks- ICOMOS charters, Urban Design theories

Develop strategies of interventions- and propose guidelines for reinforcing resilience of the historic core.
Expected time spent on course:
Time spent in hours: 150 hours (90 Hours within the studio and balance 60 hrs on field and home assignments.)
Time spent in ECTS (European Credit Transfer and Accumulation System): 6 ECTS
Course Grading
Assessment Criteria and Distribution of Marks:
| | |
| --- | --- |
| Assessment Criteria and Distribution of Marks: Stages & Details | Percentage of Total Marks |
| 1. Observation and perception studies; Articulation of Heritage significance and Resilience framework | 15% |
| 2. Representation of Built Fabric, Urban Morphology, Built use | 10% |
| 3. Analysis of Mobility; Economy; Livelihood; Everyday & Festive Activities; | 10% |
| 4. Analysis of Policies, Legislations, Administration and Governance and its spatial manifestation | 10% |
| 5. Identification of Intervention Area & | 5% |
| Midterm assessment (subtotal 50%) |   |
| 6. Detail Documentation and Studies of Intervention Areas | 15% |
| 7. Developing draft proposals | 10% |
| 8. Finalisation of draft proposals | 10% |
| 9. Final portfolio assessments | 15% |
| Total | 100% |
Course Evaluation
Evaluation Procedure & Criteria:
Deans and Academic advisors evaluate and comment upon the course structure before the course in conducted. After the course, student evaluation feedback analysis obtained through ERP is made available to individual faculty.
Faculty Evaluation:
Faculty evaluations are informal and interactive between the faculty conducting the program.
Student Evaluation:
Student Evaluation forms are collected and responses are collated.
Last modified: Wednesday, 12 January 2022, 4:30 PM